Summary Details - Rogerstone & Bassaleg Social Club
Full details for this venue are currently pending.
We have displayed as much information as we can based on entries in the public domain. If you can help with more details or even a full review, please Click Here.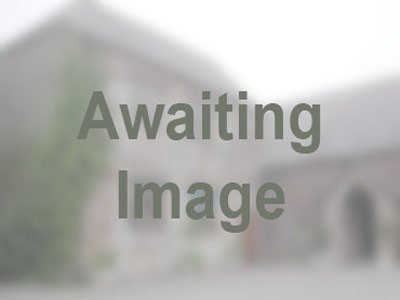 Suitability
Birthday Parties
Anniversaries
Christenings
Wakes
Suggested DJs and Mobile Discos
Need a DJ or Mobile Disco?
We suggest the following companies for events at Rogerstone & Bassaleg Social Club:



Want to see more discos covering this area? Visit www.needadisco.com for a FULL list of QUALITY and SAFETY checked mobile discos and DJs suitable for parties and events at Rogerstone & Bassaleg Social Club
DJ Quotes Supplied...
To give you an idea of the types of parties and functions celebrated at Rogerstone & Bassaleg Social Club here is a summary of quotes arranged via needadisco.com
* 16/06/2011 - Birthday 12-15 years for Around 100 guests
* 28/02/2012 - SEE DETAILS for more info for 50 guests
Hire Prices and Availabililty
For hire charges and availability at Rogerstone & Bassaleg Social Club in Newport, please contact the venue directly or visit their website. You will find contact details to the right.
This page was last updated: Thu 26 Dec 2013 07:16:42 GMT
UK-HallHire.co.uk is provided by UK-Parties as a FREE service to owners and managers of community halls, function rooms and other non-profit gathering places across the UK, Ireland, Channel Islands and Isle of Man.
Note: The information presented within this website ("Information") is provided solely for information and education purposes. Such information is provided "as is" without any warranty or term of any kind either expressed or implied including but not limited to any implied warranties or terms of merchantability fitness for a particular purpose or non-infringement. All such implied terms and warranties are hereby excluded. By accessing this website you agree that the site webmaster and the providers of the Information will not be liable for any direct indirect or consequential loss arising from the use of the Information and material contained in the website including but not limited to lost finances punitive or consequential damages. Furthermore the webmaster shall not be held liable for the accuracy of the Information or for delays or omissions therein for its use or misues. The venue owner or manager may wish to review our options for placing a formal listing FREE OF CHARGE by visiting our Signup Page.
At this time the details shown have NOT been validated by the venue manager or a representative. Do you represent Rogerstone & Bassaleg Social Club? Why not provide a full write-up or correct any errors? All listings on UK-HallHire.co.uk are FREE of charge.